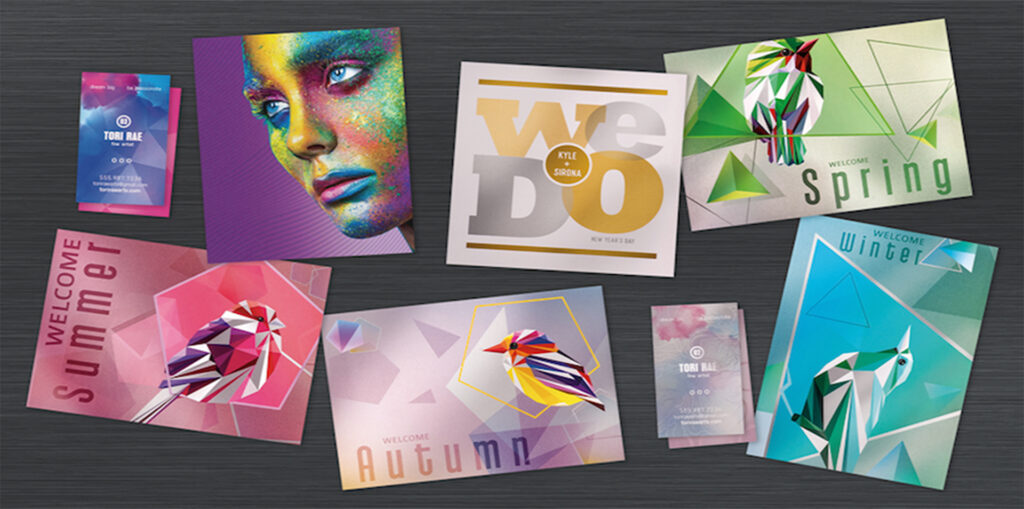 4K digital printing, using CMYK plus Metallic and Clear.
In keeping up with the fast-paced, competitive world of digital printing, BBC is proud to welcome the Iridesse® Production Press to our fleet of printers!
Xerox® Iridesse® Production Press powers a more brilliant future by delivering more 'wow' impact per printed page through digital specialty enhancements.
Six inline print stations that print in a single pass, at rated speed, with spot on colour-to-colour registration.
CMYK, metallic and clear to create amazing effects.
Full Width Array, a powerful Xerox-exclusive technology that baselines the press to expedite time to production.
Optimal performance with mixed-stock jobs supported by Mixed Media Xceleration (MMX).
High capacity feeders and extra long feeding ability up to 13″ x 47″.
Not sure how to get started? Our Design Team can help guide you in preparing your files for printing with these enhancements!
Watch our YouTube video to learn more.